If you're in the process of planning a sizable renovation or construction project, it would likely be in your best interest to hire a commercial general contractor. Whatever type of business you're in – whether it's retirement homes, restaurants, banking, hospitality, or retail – your construction project will be much more organized and easier to manage if you work with a general contractor.
But there's often a lot of confusion about what all a commercial general contractor can do. For those of you who are unclear about their role, here's a bit of information to help you out.
The Potential Duties of a Commercial General Contractor
Broadly speaking, a commercial general contractor is in charge of overseeing and managing large construction and renovation projects. There are a number of functions that general contractors can serve, including:
Coordinating with the Project Architect
If the project is large enough to require the use of an architect (and most commercial renovations are), a commercial general contractor will help ensure that the architect's vision becomes a reality. The contractor will consult with the architect, review the building plans, look for potential problem areas, and resolve any issues that arise to help the project progress smoothly.
Gathering and Evaluating Bids
One of the biggest benefits to hiring a commercial general contractor is they can take charge of receiving bids. Think of all the work you won't have to do if you turn it over to a general contractor – they can solicit bids, gather and compare proposals, then thoroughly vet the bidding companies before providing you with a final recommendation. That saves you an awful lot of time, energy, and effort!
Providing Necessary Labor for the Project
Whether it's basic carpentry work, wallcovering installation, and painting or something that requires a highly-skilled specialist, you can count on a general contractor to find the workers you need to get the job done right.
Purchasing Supplies and Arranging Delivery
Another valuable service that a commercial general contractor can provide is purchasing all the supplies needed for your renovation project. In addition to ordering the necessary materials, they can also schedule deliveries to arrive during the correct stage in the construction process so that supplies aren't lying around, getting in the way.
Checking the Quality of All Work Performed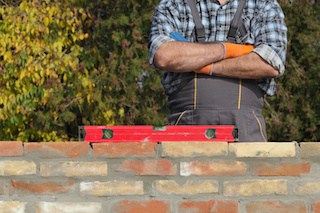 You can't be everywhere at once – that's why it's so important to have someone you trust in charge of your construction project. With a commercial general contractor on the job, you have a reliable authority onsite to inspect all the work being completed, making sure that it's completed to a high standard.
Creating and Monitoring Work Schedules
If you want your project to be completed in a timely manner, you need someone on your side who can create and implement realistic work schedules. That's another role that a skilled general contractor is able to fulfill – they can work with you to draw up a detailed timeline for construction then ensure that it's carried out as planned over the course of the project.
Arranging for Permits and Inspections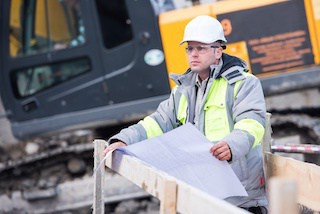 Completing inspections and acquiring permits can be troublesome and time-consuming, but they're a necessary part of the construction process. If you want help overcoming permitting and inspection hurdles, let a commercial general contractor do all the legwork for you.
…And More
These are just a few of the many ways that a commercial general contractor can help keep your construction project on track.
Keep in mind that the specific tasks undertaken can vary from project to project; these duties are usually determined during negotiations between the general contractor and the person or group who is funding the venture. Talk one-on-one with your general contractor to clearly define the roles they're expected to play in your renovation project.
Where to get help with renovation & construction projects?
MEP Painting & Wallcoverings, Inc. commercial general contractor services are leading the southeastern United States. For 20 years our client satisfaction exceeds expectations. You will find dependable contractors who insure top quality work. MEP stands for quality, honesty, and dependability. We don't cut corners like others do, and we often end up repairing or fixing jobs done poorly by others. For hotel renovation projects, office renovation, restaurant remodeling, retirement homes renovation, bank painting contractors, or any commercial building construction call the best general contractor in the southeast, serving Virginia, North Carolina, South Carolina, and Georgia. Call 336-215-0284 or submit the contact us form.