Renovations are an absolute necessity in the hotel business. In order to maintain a positive image and keep customers satisfied, you must regularly upgrade your facilities. This bit of information comes as no surprise to hotel owners – they know that regular renovations are standard practice in this business. However, not knowing the hotel renovation cost per room may be a problem.
But even with this knowledge, some hotel owners may be reluctant to undergo remodeling. They may be resistant to changes for a number of reasons, like a lack of money, experience, manpower, or a clear plan.
One of the biggest reasons owners delay hotel renovation projects is because they're not sure how much they'll end up costing. To help make the planning process a bit easier, we've provided a quick guide to calculating hotel renovation cost per room.
Step One: Determine the Scope of Your Hotel Renovation Projects
The first thing you need to do is decide how extensive your hotel remodeling will be. The primary factors that determine this are the length of time that has passed since your last set of hotel renovation projects and how in-depth they were.
This could be surprising to some people – you might expect that the condition of the hotel floor coverings, wall coverings, furniture, fixtures, etc. would be the determining factor.
But in the hospitality industry, if you only do renovations once your hotel looks run-down, you've waited too long and your hotel renovation cost per room may have skyrocketed. More importantly, by that time, word has probably gotten around that you're looking shabby, which will result in fewer customers.
The general rules about the timing of hotel renovation projects are:
Minor renovations on "soft goods" (hotel floor coverings, wallcoverings, bedding, drapes, etc.) every 6 years
Major remodeling on furniture, fixtures, and common areas every 12 to 15 years
Complete restoration after 25 to 50 years
Knowing these guidelines, you now need two pieces of information to determine the type of remodeling that you currently need: when were your last hotel renovation projects completed and how extensive were they.
Let's say your hotel is just 5 years old and has never undergone any remodeling. That means you should plan to have some minor renovations next year. Or if your hotel opened 17 years ago and has only had minor remodeling since then, you're overdue for a major overhaul.
Step Two: Decide What Market Tier Your Hotel Falls Into
Your remodeling costs will vary depending upon what market tier your establishment falls into. This is primarily determined by the size of your establishment (number of floors, rooms, and suites). The most common classifications are:
Economy
Midscale
Extended Stay
Upscale
High Upscale
Luxury
The higher the tier, the more expensive your hotel renovation cost per room will be. For example, minor renovations at an economy hotel cost between $2,200 – $3,000 per room but average around $6,000 – $7,800 at an upscale establishment. Similar remodeling at a luxury hotel would cost even more at about $12,000 – $16,000 per room.
Step Three: Calculate the Overall Budget for Your Hotel Renovation Projects
Now comes the most difficult step of all: creating a budget for the entire project. When you're calculating your overall budget, it can be easy to underestimate how much the renovation will cost. Depending on the scope of your project, you should consider preconstruction services to help you avoid pitfalls in the planning process. Don't forget to include items in your budget such as: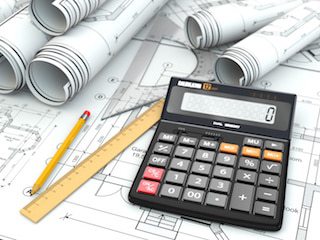 Interior designer fees
General contractor
Wall coverings
Floor coverings
Window treatments
Bedding
Towels and shower curtains
Art
Furniture
Fixtures
Technology upgrades
Updated security features
Lighting
Signage
Heating and air conditioning units
Room amenities such as mini fridge, TV, coffee pot, microwave, etc.
Fees for building permits
Labor costs (electrician, plumber, inspectors, IT, etc.)
Note: Creating a thorough and accurate budget can be challenging, so it's wise to hire an experienced project management team to help with the calculations. They can also oversee the entire renovation process, using their extensive experience to make the project run smoothly.
Step Four: Do Some Simple Math to Calculate Hotel Renovation Cost Per Room
Calculating your overall budget is the hard part; once that's done, you have just one simple step left to do – divide the total amount of your budget by the number of rooms in your hotel. And with that, you have determined your average hotel renovation cost per room.
If you want just a rough estimate of how much the renovations will cost without having to calculate a detailed budget, you can find additional information online about the average costs for remodeling hotel rooms. Keep in mind that these figures are estimates and may not accurately reflect the hotel renovation cost per room for your establishment.
Be sure to allow for plenty of planning time. If you need help preparing your hotel renovation projects be sure to reach out to Mr. Mefi Franco, President of MEP Painting & Wallcoverings, Inc. Mr. Franco and his contractors have more than 21 years experience and are excellent at helping hotel owners plan for their hotel renovation projects. They are committed to the highest quality work and reaching the ultimate client satisfaction. For help call 336-215-0284 or submit the contact us form.