At MEP Painting and Wallcoverings, Inc., we've been providing hotel building services through our exceptional construction and renovation contractors to hotels for more than 15 years.
We take great pride in the high-quality work we do on all our hotel building projects. Our hotel contractors are dedicated to providing top-notch customer service and have earned a reputation for being professional, courteous, and efficient.
Hilton Garden Inn, Hickory, NC
Our hotel renovation and new construction company has helped numerous hotels make their remodeling dreams a reality. We've developed long-term relationships with well-known clients such as Holiday Inn & Suites, Marriot, Hampton Inn & Suites, Hilton, Comfort Suites, and more.
If your hotel building is starting to show its age and needs to be revitalized, just give our hotel remodeling contractors a call at 336-215-0284. We can meet all your hotel building needs with the following services:
Interior and exterior painting
Removal and installation of wall covering
Ceiling and wall texturing
Floor covering removal and installation
Door framing and installation
Installation of drywall
Complete bathroom remodeling
Plumbing, electrical, and other construction services
Hilton Hotel, Greenville, NC
Call us and you will see that when we take on your project we'll take special pride in delivering high-quality products and exemplary craftsmanship with personalized customer care.
---
If your considering purchasing an older hotel, you might want to read our recent blog on hotel restoration and make the most of the space and decorations. Then give MEP a call 336-215-0284 or complete our contact us form to get help with planning your project.
How Do You Know When It's Time To UpGrade Your
Hotel Wallcoverings

?
Knowing when it's time to make a change can always be a challenge. And deciding what must be done and what other options are available can leave you with more questions than answers. Fortunately our experts at MEP Painting & Wallcoverings are well informed and will guide you to making the most informed decisions. Consider this article Is It Time to Upgrade Your North Carolina Hotel Wallcoverings? which will give you some important tips to consider. While the article focus is primarily on hotel wallcoverings our contractors provide a wide variety of services that will bring out the beauty of your hotel building and will dazzle your guest to the point that they will keep coming back.
If you're planning a new hotel construction project and are in need of highly-trained commercial hotel contractors to install your wall coverings, floor coverings, and any other construction services, then you're in the right place. In addition to hotel renovation, we also have extensive experience working on new hotel construction to bring your hotel building to completion on time and within budgets.
When you look through our portfolio and list of previous clients, you'll see that we have worked on a variety of new hotel construction projects including the Hilton Garden Inn in Hickory, North Carolina and the notable Aloft Hotel in Raleigh, North Carolina.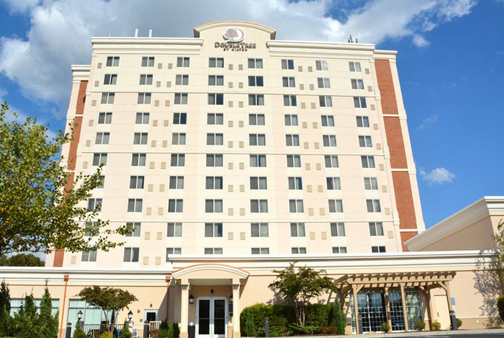 Why Hire Our Hotel Building Experts for Your
Hotel Renovation

and New Hotel Construction
When planning you're hotel renovation and new construction project, the team at MEP has the skills, training, expertise, and reliability you need. We consistently deliver five-star craftsmanship and client care at a price you can afford. Our hotel building expertise is unsurpassed and MEP is becoming the hotel contractors of choice in the Southeast!
MEP Painting and Wallcoverings, Inc. is BBB accredited with an A+ rating, so you know you can count on the quality of our work. We're licensed and bonded in Virginia, Georgia, North Carolina, and South Carolina, which makes us better able to serve our clients with multiple properties.
If you'd like to find out more about the hotel renovation and hotel building services we offer, we invite you to contact us. We can be reached by phone at 336-215-0284 or through the contact form on this site.
• Hilton Garden Inn, Hickory, NC. – 113 guest rooms
Services Provided: Wall texture, wall paper, painting, ceramic tile and carpet.
• Court Yard Marriot, 128 guest rooms, Residents Inn 128 guest rooms, Aloft hotel 135 guest rooms, Raleigh, NC.
Services Provided: Interior painting, wall textures (knockdown), and wall paper.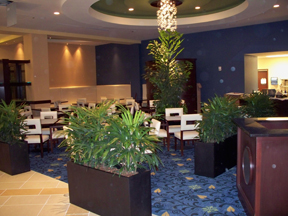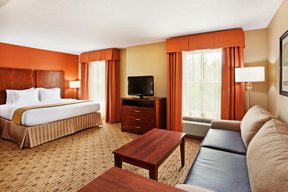 • Quality Inn & Suites, Mt Pleasant, SC. – 96 Rooms.
Services Provided: Remodel bathrooms (includes: ceiling & wall texture, removal/install new ceramic tile), Removal/install carpet in all rooms, paint and
install furniture.
• Main Stay & Suites, Mt Pleasant, SC – 76 Bathrooms remodel.
Services Provided: Bathroom remodel (includes: repair & paint ceilings, paint vanities) paint accent walls in guest room. Power wash & paint exterior.
• Comfort Suites Boone, NC. – 96 guest rooms complete remodel.
Services Provided: Remove vinyl, wall paper all quest rooms, bathrooms and halls.
---
Other
Hotels serviced

MEP:
Holiday Inn & Suites, Pineville, NC
Holiday inn & Suites, Pineville, NC
Holiday Inn Express, Boone, NC
Hawthorne & Suites, Huntersville, NC
Hotel Roanoke, Roanoke, VA
Comfort Suites, Lenoir, NC
Comfort Suites, Huntersville, NC
Spring Hills Marriot, Florence, SC
Double Tree, Greensboro, NC
Hampton Inn and Suites, Huntersville, NC
Hampton Inn & Suites, Rock Hill, NC
Hilton Hotel at Biltmore Park, Asheville, NC
BELOW ARE JUST A FEW OF THE SAMPLES OF THE QUALITY OF WORK PROVIDED BY OUR MEP REMODELING CONTRACTORS.
Have a renovation project you would like to talk about?
If you have any questions at all or if you'd like to discuss your renovation needs with us, just give us a call at 336-215-0284. We look forward to serving you soon!