When planning a Georgia office renovation, you might be tempted to upgrade your interior to make it appear more chic and trendy. The problem with trends is that they change quickly. "What's in today is out tomorrow." These office renovation tips are designed to prevent this problem.
If you're lucky, the décor might continue to impress for a couple of years. But soon enough, your interior will start to look outdated. To avoid this type of problem during your office remodeling, it's best to go for a timeless look, one that will be in style for years to come.
Here are a few tips to help you achieve a timeless look when undertaking a commercial building renovation:
Office Renovation Tips Suggest Using Mostly Neutral Colors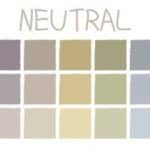 Your office renovation tips are designed to achieve a timeless look when the color palette you select is primarily made up of neutral colors. You might think that neutral colors are dull, but they're the best choice when it comes to creating a traditional look that will age well.
Neutral colors form the perfect backdrop; regardless of the size or purpose of the space they're in. When planning the color palette for your commercial building's remodel, it's best to work with the various shades of grays, beiges, or off-whites. You can also complement your base neutral colors with other classic choices such as navy blue, dark green, and black.
You don't have to completely omit bright, trendy colors when planning the palette for your Georgia office renovation. A splash or two of brighter colors can be added by using them sparingly in accent pieces such as lamps, art, or rugs. Your trusted commercial general contractor more than likely has much experience and can offer good advice. MEP office renovation company works regularly with a design professional in Atlanta on building remodeling projects and office renovations.
Buy Furniture That's Functional and Well-Made
When it's time to purchase furniture for your commercial building renovation, consider selecting pieces that are functional and not just fashionable. There's no need to invest in ornate desks, oddly shaped chairs, or an overstuffed sofa for the employee lounge.
What you need is furniture that serves a purpose without being flashy, gaudy, or overly ornate.
That doesn't mean that the furniture you choose for your Georgia office renovations has to be uncomfortable, though. We're not talking about hard wooden chairs with straight backs at every workstation. What we are talking about is prioritizing the function of the furniture over style.
For example, when you purchase desks for your building renovation, find those with clean, simple lines and a classic design. The desks should also be well constructed, since you need them to last. The same goes for all the furniture you select for your office remodeling project. Buy high-quality pieces that are durable and well made. If you need advice just visit a commercial furniture specialist and explain your office remodel details and they may help you consider things you hadn't even thought about.
You might be tempted to go for a cheaper product, but you'll end up paying more when you have to replace your haggard-looking broken-down furniture in just a couple of years. Timeless décor means furniture that will stand the test of time and continue to serve its purpose.
Leave Some Space
A lot of businesses try to make the most of their interior space by cramming it as full as possible with desks, chairs, tables, office machinery, etc. You might think that this makes good economic sense but, in truth, it doesn't.
Employees who work in a busy, noisy, overcrowded area tend to be less productive than those who have a bit more open space. That's because having too much stuff in one space simply overwhelms the senses.
Not only does overcrowding reduce employee productivity, it also takes away from the design features of your office renovations.
When all of your furniture is tightly packed into a small space, it's practically impossible to appreciate all the thought, energy, and effort that went into your design and plan for the commercial building remodel. Office renovation tips on space suggests to create a timeless look that your clients and employees will appreciate, allow for some space and keep the area open.
Following Office Renovation Tips Makes A Timeless Look Easy to Achieve
Using our office renovation tips for your Georgia office doesn't have to be difficult. With a little forethought and planning, you can use neutral colors, functional furniture, and open space to create a look that will last a lifetime.
If you'd like to explore your building remodeling options, we invite you to talk to us at MEP Painting & Wallcoverings, Inc. We are a commercial construction company with general contractors who specialize in Georgia office renovations and we're here to help you find the perfect, timeless look that your business needs. We can be reached at 336-215-0284 or through the contact form on our site.