You've heard the saying, "you never get a second chance to make a first impression." This statement is usually applied to people, but it also rings true for business owners. And hotel floor coverings just so happens to be one of the first things people notice.
Let's take your Virginia hotel as an example. Imagine that a visitor walks into your lobby and the first thing they see is frayed, worn-out, tired-looking floorcovering. What will their first impression be based on your hotel floor coverings? Will they be eager to stay the night with you or will they wish that they had booked a room elsewhere?
Even if your other amenities are in good shape, overcoming a guest's poor first impression of your Virginia hotel will prove to be difficult. And as a result of that initial negative reaction, you likely won't see that customer return for another visit in the future.
Making a positive first impression on visitors is one very good reason to install new hotel floor coverings when the old ones become worn out. Here are a few more reasons you should consider upgrading the floorcovering in your Virginia hotel renovation:
New Hotel Floor Coverings Can Lead to an Increase in Profit
You may not immediately see the connection between new hotel floor coverings and profits, but there is a strong link between the two.
Take the guest that we mentioned above – the one who had a negative impression of your Virginia hotel. If that guest evaluates your hotel on websites such as Yelp or Expedia, your average rating will decrease. The lower ratings and critical reviews will discourage other people from patronizing your establishment.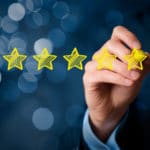 Now imagine that the opposite is true: you updated your hotel floor coverings and the guest is impressed by the clean, inviting, contemporary décor. Instead of receiving reviews that say, "the hotel's carpeting was gross," you'd receive praise instead!
Having customers now pleased with your recent hotel renovations, you'll receive an influx of positive ratings and reviews. As you well know, those high ratings bring more people in the door, which leads to an increase in profit. And of course those new customers write positive reviews and tell their friends, and they tell their friends, and so on. And the resulting profits will be amazing all because you paid attention to floorcovering.
When it comes to commercial renovations you could not ask for a better company than MEP Painting & Wallcoverings! – Jerry Lamonds, Comfort Suites
Installing New Hotel Floor Coverings Can Reduce Maintenance Costs
If you choose your new hotel floor coverings wisely, you can actually reduce the overall cost of maintaining your facility. When selecting floor coverings for your hotel renovation, keep these three factors in mind:
Durability: Purchase floor coverings that will last long after your hotel renovation has been completed. If you purchase hotel floor coverings for their looks alone, you'll have to repair or replace them sooner rather than later. Selecting durable hotel floor coverings means that your staff won't have to buff out scratches or repair holes in the flooring very often, which saves on maintenance expenditures.
Cleaning Requirements: Cleaning is probably one of your Virginia hotel's largest maintenance costs. You can reduce the amount of time spent on cleaning by carefully selecting your new hotel floor coverings.

If your staff members spend too much of their time sweeping, mopping, and waxing the floor, that adds up to a lot of work hours. Make sure that the floor coverings you choose for your hotel renovation are easy to clean in less time or with fewer materials. This will help you keep your maintenance costs down.

Stain Resistant: The floor coverings you choose need to be stain resistant. If you insist on having a plush white carpet installed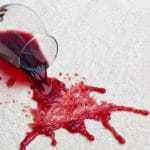 during your hotel renovation, your maintenance staff will spend countless hours cleaning up after guests.That isn't to say that you can't have bright colors. Imagine if everything was dark just to try to hide dirt and stains. But be aware of floorcovering tendencies to wear out quickly and stain easily. Purchase floorcovering that won't readily absorb whatever is dropped, spilled, or smeared onto it.
New Hotel Floor Coverings Can Improve Your Image
To be blunt, ageing hotels need to invest money in hotel renovations or they risk being put out of business. You have a choice: update or become irrelevant.
Virginia hotel owners might think that having older floor coverings, furniture, and wallcoverings is "shabby chic," but all your guests will see is "shabby." Today's hotel design trends all lean toward spaces that are bright, clean, and eco-friendly.
Undergoing a hotel renovation and installing new floor coverings is the perfect chance to update your image. You can choose state-of-the-art hotel floor coverings that are created specifically to appeal to the modern traveler. If you do, your bottom line will thank you.
Virginia Hotel Renovation and Floor Coverings Experts
If you're ready to make a change to your Virginia hotel floor coverings, give MEP Painting & Wallcoverings, Inc. a call. Our hotel renovation contractors have years of experience helping reputable hotel chains upgrade their commercial floor coverings. We can also help you with your budget planning for this project. You can reach us at 336-215-0284 or complete the contact us form.