If you look around at the Georgia hospitality business, it won't take you long to notice that there's a lot of hotel remodeling going on. To find out why Georgia hotel remodeling is currently booming, just keep reading; we've got a few insights into the current state of the hotel renovation business.
Remodeling is a regular occurrence for most hotels but in recent years there have been even more hotel refurbishments occurring than ever before. Why is that so? The answers might surprise you.
Georgia Hotels are Fighting to Stay Competitive
Travel used to be a luxury that few people indulged in. Now, it's a regular part of our lives. But travelers today aren't content to settle for your run-of-the-mill hotel.
In the past, all vacationers required was a clean bed and a place to wash up. When people vacation these days, they're looking for an experience – the kind they can happily share with friends and followers on Facebook, Instagram, or Snapchat.
That means that hotels have to work hard in order to stay competitive. The competitive nature of the hospitality industry makes hotel remodeling an absolute necessity. If consumers are faced with a choice between a tired-looking hotel with décor from the 90s and an up-dated hotel with modern features, which one do you think they'll choose?
Clearing Up a Hotel Refurbishment Backlog
Another reason that Georgia hotel remodeling has been booming lately is because there was a backlog of hotel renovations created during the economic meltdown of 2007-2008.
On average, most establishments undergo major hotel renovations about every seven years or so. When the financial crisis occurred, hotels took a serious hit; occupancy rates in luxury hotels plummeted by 15 percent along with a corresponding drop in revenue generated per room.
The monetary shortfall created by the economic crisis meant that adjustments to hotel budgets had to be made. Many hotel owners decided to make up for the deficiency by postponing hotel refurbishment.
Once the economy was safely back on track, the hospitality industry started to turn its attention back to hotel remodeling. Over the past few years, hotels have been playing catch-up to clear the backlog of hotel renovations that built up in the years during and after the financial crisis.
Hotel Renovation Has a Positive Impact on Reviews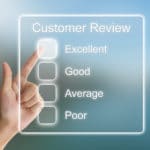 Now more than ever, hotel managers are keenly aware of how their establishment is evaluated online. Consumers are happy to share their experiences, both positive and negative, on sites or apps like Yelp, Expedia, and Trip Advisor. If an establishment hasn't had a hotel refurbishment in almost a decade and is starting to show its age, travelers are more likely to give lower ratings.
Low ratings and negative reviews are bad news to any hotel manager. When researching places to stay, most people check out the reviews online before making a reservation. That means receiving consistently poor reviews and ratings can end up sinking a hotel.
One very powerful way to counter poor ratings is to undergo a hotel renovation. Once a hotel refurbishment has been completed, you can expect ratings to rebound and the average score to improve over time.
Georgia Hotels Are Spending Money to Make Money
Not only does hotel remodeling lead to improved guest satisfaction, it also brings more money in the door. This occurs for two reasons:
A newly-renovated hotel will attract more customers.
More money can be charged per room after hotel remodeling.
With these forces working in their favor, hotels that have undergone a recent refurbishment can reasonably expect an increase in revenue.
Hotels Renovations Are an Excellent Marketing Tool
Some hospitality managers tend to view hotel remodeling as nothing but a necessary nuisance. But savvy hoteliers know that hotel refurbishment is actually an amazing opportunity to market their brand; they know how to spin a hotel refurbishment and use it to their advantage.
For example, think of all the buzz that can be generated when an establishment announces its upcoming hotel remodeling, releases sketches of planned changes, showcases any environmental improvements, and reveals the completed hotel renovations.
Because information is so readily available and easily shared these days, news about hotel remodeling spreads more quickly than it did before smartphones and social media were prevalent. This makes for a marketing tool that's more effective and far-reaching than those available in years past.
If done right, hoteliers can use hotel remodeling as leverage to promote their business far and wide. This profitable benefit has worked to make hotel refurbishments even more appealing and popular in recent years.
How to take action for your Georgia hotel renovation project.
Hotel renovation companies like MEP Painting & Wallcoverings, Inc. will help you explore your options as well as provide budgeting and financial planning assistance. Our hotel renovation contractors specialize in Georgia hotel remodeling and we're here to help you find the perfect, timeless look that your business needs. We can be reached at 336-215-0284 or through the contact form on our site.