Sometimes it can be hard to know when it's the right time for a South Carolina senior home renovation. You know that updates will increase the value of your retirement home but you don't want to disrupt the lives of your residents unnecessarily. Here are a few signs that it's time to invest in a senior home renovation:
Your Resident Turnover Rate is High
Resident turnover is unavoidable in the retirement home industry. Some studies put the average turnover rate nationally as high as 46.8%. But there are ways to use turnover rate to determine how satisfied your residents are and whether a senior home renovation is needed.
For example, if your turnover rate is higher than the national average, that indicates you need to make some serious changes to improve resident satisfaction and retention. Another indication that it's time to evaluate your facility and services would be if you've noticed your turnover rate trending upwards in the past 12 months or so.
Take some time to look into your rate of resident turnovers and how it has changed over time. If residents are so dissatisfied with your facility that they're moving elsewhere, one possible reason could be that it's time to invest in a senior home renovation.
Your Amenities are Lacking
Senior living no longer means just a single bed in an unadorned room. When potential residents and their families start shopping around for a new retirement home, they're looking for a place that's a lot like home, only better. They want the biggest bang for their buck.
That means they're looking for amenities, and lots of them. Some of the most popular amenities that attract new residents are:
Plenty of social activities to choose from
Pet-friendly facility
Fitness center
Private event rooms for family celebrations
Multiple dining options
Library
Courtyard and garden
Arts & crafts studio
Game room
Physical therapy on-site
Sauna
And even a hair salon
Undergoing a senior home renovation is the perfect time to evaluate your residents' needs and add new amenities. How can the spaces you have be better put to use? Can you sacrifice a couple of resident rooms to make way for a fitness center or library? Would it be possible to add a snack bar in addition to the main dining area?
You may not be expected to offer residents every single amenity on the list, but if all you offer is just a place to sleep, you'll have trouble attracting and retaining residents. If your amenity offerings are on the inadequate side, you're probably due for a senior home renovation.
Your Décor is Fading
While top-notch amenities will go a long way to keeping residents happy, it's not the only thing that matters. How your facility looks, both inside and out, is a big factor in resident satisfaction.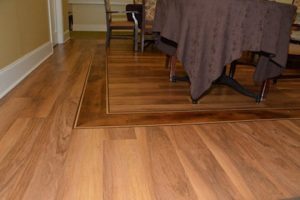 Nobody wants to live surrounded by scratched-up tile floor coverings and drab, peeling wall coverings. If your retirement home hasn't been redecorated in 10 years or more, you should probably start looking for an expert senior home renovation contractor because it's time for an upgrade.
There are a number of changes you can make to your décor during a senior home renovation that will improve your facility's atmosphere. For example, you can change your floor coverings to a material that has a more residential feel, like carpeting. Or you can use wall coverings with natural patterns and coloring to create a more cheerful environment.
South Carolina Senior Home Renovation: Worth the Investment
Undergoing senior home renovations may feel like a daunting task – it often seems easier to just keep things the way they are. But the returns you'll receive from investing in your facility are worth all the effort and expense. Your residents will be happy that you took a chance and made positive changes.
For a free consultation on your senior home renovation contact the senior living construction & remodeling specialists at MEP Painting & Wallcoverings Inc. by calling 336-215-0284 or by using our contact us form.