At MEP Painting & Wallcoverings Inc., we've enjoyed working with a broad range of companies over the years. One of the partnerships that we're most proud of is our ongoing relationship with Brookdale Senior Living, a leader in the senior living & retirement homes construction industry.
How Brookdale Helps Seniors with their Retirement Homes Construction
The Brookdale name is synonymous with quality. The company prides itself on offering exemplary care and a variety of top-notch accommodations to meet seniors' every need. Here are the different types of senior living construction and services that Brookdale provides:
Assisted Living
One of the most popular types of Brookdale senior living construction is assisted living. Many people choose this kind of accommodation for their loved ones when they're no longer able to live independently. In assisted living, residents have their own living space but receive focused care around the clock from trained caregivers.
Memory Care
Memory care units are specifically designed to meet the needs of those residents who suffer from dementia or Alzheimer's. Compassionate caregivers who are specifically trained for people struggling with cognitive challenges staff these senior living construction communities.
Independent Living
In independent living types of retirement homes construction, seniors have the freedom to be more self-sufficient. Residents maintain their own separate apartments while still having access to regular meals on-site and many opportunities to socialize with others.
Skilled Nursing and Rehabilitation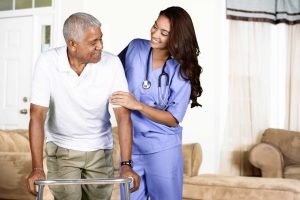 Some of the residents at Brookdale's many retirement homes construction communities are only there on a temporary basis to convalesce after illness or surgery. For example, if a patient undergoes a hip replacement and needs assistance afterwards, they can transfer to the appropriate Brookdale facility to get the skilled nursing care and rehabilitation that they need.
Home Health and Hospice Care
You don't have to live in one of Brookdale's retirement home communities in order to benefit from their services. Brookdale offers in-home health care and hospice services to seniors who still live in their own home or reside in another senior living community.
Brookdale's Reputation for Excellence with their Senior Living Construction
With such a wide variety of services and accommodations, it's no wonder that Brookdale is the top operator of senior living construction in the United States.
They continue to receive accolades for the quality of their retirement homes construction, including earning 17 spots on the 2017 U.S. News & World Report's "Best Nursing Homes" list. This stellar reputation is just one of the many reasons why MEP had been proud to partner with Brookdale on numerous retirement homes construction projects in North Carolina.
MEP & Brookdale: A Rewarding Alliance
MEP has had the pleasure to work with Brookdale on multiple senior living construction projects in North Carolina including Wynwood in Chapel Hill, Clare Bridge in Statesville, Carolina House in Lexington, and more. Some of the services we provided for Brookdale include:
Painting, wall texturing, vinyl & wallpaper
Carpet installation
Installing ceramic tiles
Cabinetry installation
Wood trim
Wheelchair railings
Bathroom remodeling
Complete room redesigns
Electrical & HVAC
Concrete, patios, interior & exterior
Driveway & parking lot paving
…and more (MEP pretty much does it all, whatever the needs are.)
In addition to providing retirement homes construction services, MEP commercial contractors also have years of experience working with hotels, banks, restaurants, and other businesses.
If you'd like to learn more about the services offered, call 336-215-0284 or use the contact form on this site. MEP commercial contractors are happy to help you.