When it comes to restaurant wall coverings, there are a lot of choices out there. It may not seem like there is a lot to consider when thinking about what goes on the wall of a newly built or renovated restaurant, but this is a serious decision to make. The restaurant owner needs to consider things like how easy the coverings are to clean, do they allow for the right type of light to flow through, and if those coverings are going to require regular maintenance. These all factor in.
Restaurants Have Codes to Keep That Are Different from Other Commercial Buildings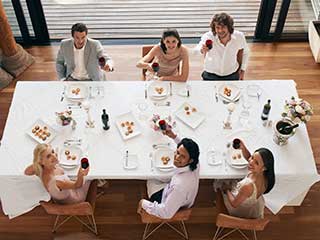 While all commercial buildings have some codes in common, restaurants have more than the average commercial building. They must keep up with codes that allow them to prepare and serve food at specific temperatures. Plus, they must maintain a healthy environment in all parts of the building. Most restaurant remodeling companies know these codes, but not all of them consider the codes when looking at the restaurant wall coverings available. The cleaning aspect of the wall coverings must be considered prior to picking out any specific option.
Depending on the type of restaurant and the location of the wall being redone, the restaurant wall coverings may also need to be fire retardant. If the area being covered is next to a stove or a flattop, then the wall coverings need to have specific safety features that will prevent them from going up in smoke the first time they are hit with hot grease.
Ambiance is Very Important to Most Restaurants
Another factor when considering restaurant wall coverings is the amount of light and visibility they allow. Most restaurants have walls, either partial or full, in the middle of dining areas to break them up to some degree. These coverings need to allow for light to filter from the outside windows all the way into the room. Plus, as people are moving around, for some walls there needs to be a degree of translucency to the materials so you can see when someone is coming or going to avoid a problem. If no one can see through these types of walls, it could create a very dark restaurant environment and could make it harder for everyone in the restaurant to move around freely, staff and guest included.
Of course there are some restaurant wall coverings that are specifically designed for those that want a darker environment. Whether the mood desired or an upscale evening restaurant, not allowing as much outside light may actually be desired.
Talk to an Experienced Wallcoverings Company When Looking for Perfect Restaurant Wall Coverings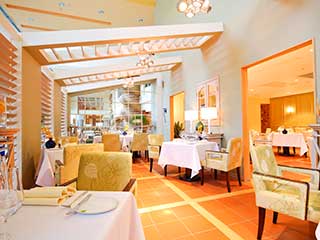 The best way to get the type of restaurant wall coverings for your business is to speak with a company that knows restaurant remodeling inside and out. MEP Painting & Wallcoverings, Inc., is an experienced restaurant remodeling company and that helps give your walls the look and feel you want, while also being able to help with the entire renovation, all from one place. Contact us and let us share what options you have when you renovate your restaurant. There may be more options than you think!