6 Benefits to a Retirement Home Remodel Project
Planning a retirement home remodel can seem like a daunting task. As a business owner, you may even wonder if having a nursing home remodel completed will offer enough benefits to justify the expense.
If you're considering a retirement home remodel for your property but you're not sure that it's the right choice, then it's time to put your doubts to rest. As senior living construction specialists our past experiences have repeatedly shown that many benefits come with a professional Virginia retirement home remodel.
Here are just a few of the benefits you can enjoy:
Save Money Through Improved Energy Efficiency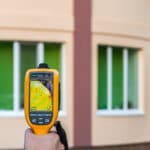 When you're undergoing a retirement home remodel it's the perfect time to upgrade your windows, insulation, and heating/cooling system. There are many new energy-efficient products on the market today that probably weren't available when your facility was first constructed. Some times very old buildings have different sizes than today's standard windows, but that is no problem with our expert commercial contractors who know how to make it work, be cost effective for you, and have pleasing aesthetic value too. By adding these new products during your Virginia nursing home remodel you can save money in the long-term thanks to lower energy costs.
Gain a Competitive Advantage
Consumers are a discerning group. Retirees and their families often spend a considerable amount of time comparison shopping before deciding which Virginia retirement home to commit to.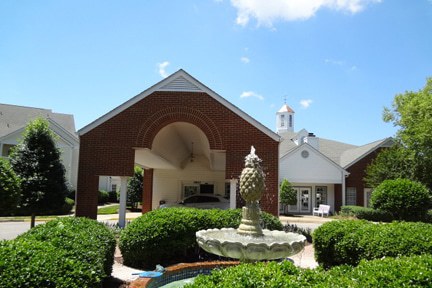 If you want to gain an advantage over the competition, one way to do that is through a retirement home remodel. When potential residents come to view your property, they'll be excited by how fresh and modern your facility is compared to those that haven't been updated in years. And we go further with an extra touch of class in each room that we renovate, from classy bulletin boards, to beautiful finishing, and quality work that will show your senior living facility to be above the rest.
And because first impressions are so important, entranceways need to be beautiful and functional at the same time and may need to be redesigned. A larger, two-story foyer with high ceilings and beautiful chandeliers will be stunning and sure to impress potential consumers. But don't forget about the drive-up entryway with covered access. Dare to impress with a gateway remodel and you will secure the competitive advantage over other senior living facilities.
Make the Space More Functional and Senior-Friendly
As our society develops, we learn more and more about the best ways to care for our seniors. If your Virginia nursing home was built more than a decade ago, it's possible that the design is not as senior-friendly as it could be. That is why senior living construction projects are on the rise. During your retirement home renovation, you can make changes to the space so it's more functional for residents, including add-ons such as larger therapy rooms, larger and better equipped bathing options, and even entertainment and social gathering space.
For example, you can remove overhead storage and create storage areas that are low enough for residents to reach. Other changes might include layout changes for increased privacy, improved hallway lighting, new and improved hand railings for better mobility and better wheelchair protection guards that prevent damage to walls and keep your facility looking nice. Facilities that are designed specifically with an older population in mind will most certainly appeal to your potential residents.
Reduce Maintenance Costs by Upgrading Wall coverings and Floor coverings
Keeping your Virginia retirement home clean can be a constant challenge. The commercial wall-coverings and floor-coverings that were installed when the facility was built have probably seen better days.
When you plan a nursing home remodel, you can upgrade your wall coverings and floor coverings to something that is not only durable and easy to clean but also modern and stylish. Using materials that are easy to clean means keeping the facility looking its best will take less time, which leads to lower maintenance costs. In addition, expert building contractors like MEP Painting & Wallcoverings know the best materials to use for durability, cost, and aesthetics.
Increase Resident Satisfaction & Attract New Customers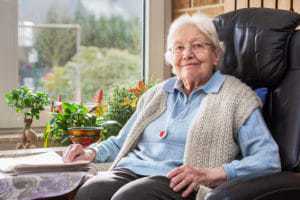 Upgrading your facility through a retirement home remodel will have a direct impact on resident satisfaction. Current residents will appreciate the fresh, modern feel of the property and resident satisfaction will improve. It is also important for your construction crew to respect the resident's space and privacy as their home. MEP contractors are very attentive to the needs of residents and that is one of the reasons MEP is the leading Senior Living Construction Company.
This higher level of resident satisfaction could also generate more interest in your facility. Residents who benefit from the changes made during your nursing home remodel will be more likely to recommend the facility to others.
Charge Higher Rates
Once you've completed your nursing home remodel, it's possible to increase your standard rates. Improvements in the facility will be recognized as increased value and the attention to detail will be felt by residence as loving and caring. And with increased value, and increase care comes increased revenue. Current and potential residents will be open to paying more for a top-of-the-line facility that stands out from its competitors.
Enjoy the Benefits of a Retirement Home Remodel
There are numerous benefits that accompany a nursing home remodel. What seems like a large investment in the beginning can end up saving and earning you more money in the long run. There's little doubt that investing in a retirement home remodel is worth every penny.